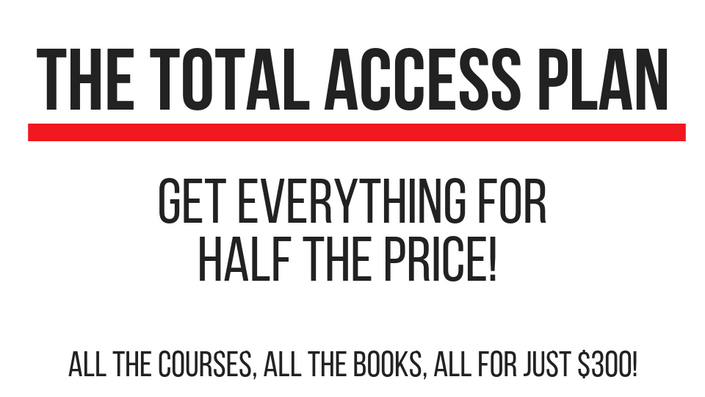 Total Access
Biblical relationship training courses designed specifically for Christian singles who desire to be married one day.
Enroll in Course
The desire to be married one day is a beautiful longing. However, when this hope goes unfulfilled it can bring a lot of pain and confusion too.
How will God tell you who to marry?
How can you avoid getting into a bad relationship?
What signs will be present when God wants you to start dating someone?
How can you find healing from past relationship wounds?
What practical steps can you take in singleness to prepare for a godly marriage in the future?
How should you interact with the opposite sex?
How can you let a Christian guy know you are interested without coming across like a crazy person?
How can you pursue a Christian woman without making her feel uncomfortable and awkward?
How can you guard your heart while still being open enough to build a relationship with someone?
How can you actually meet a Christian single person of the opposite sex who is your age?
How can you get rid of relationship idols so God can bless you with the marriage you desire?
What is the balance between "waiting on God" and "stepping out in faith"?
And how can you always put God first in your season of singleness?
If you've ever asked questions like these and want biblical answers, I designed these relationship training courses just for you.
These courses are not for married people. They are not for Christians who desire a life of singleness. I designed these biblical courses for Christian singles who want to know exactly what to do to increase the chances of meeting their future spouse.
If you feel stuck, confused, or hurt in your season of singleness, you are not alone! AGW University is here for you:
If you enroll in The Total Access Plan you get all of the courses for less than half the price. This option is by far the best deal on AGW University. I'm also giving you a 25% off scholarship if you enroll before the May 29th deadline. This is the biggest scholarship I have ever offered! (Use code: AGWSCHOLARSHIP25%)
These are self-paced courses and you have lifetime access so you can always refer to this content whenever you need it.
In total there are currently 33 different relationship classes all designed for Christian singles (plus 30 more classes in the course called 30 Days of Sanctifying Your Sexuality). Each class has an in-depth video session where I teach right from the word of God. All the content is also in writing along with fun, interactive quizzes at the end of each lesson.
I'm also giving you free bonus access to all 7 of my books (in PDF format), even the books that I only sell on Amazon, which includes my best seller, The One: How to Know and Trust God's Sovereign Plan for Your Future Marriage . ($50 added value)
Everyone who enrolls in The Total Access Plan will also have lifetime access to the AGW University Study Group , which is a private Facebook group for AGW students only. This is where all the hundreds of AGW University students go to encourage each other and build relationships with one another. Christian single men and women are sharing what they learn here, doing dating diaries to give the group updates on their dating efforts, and people are asking important questions to be helped by one another. The community in this private Facebook group is truly amazing. Currently there are over 820 students in this group. (Note: You don't have to join this group. All the content is in the courses, not in this group. This group is just for those of you who want the community of talking with other AGW University students.)
There are 3 main courses that will help you prepare to meet the one God has for you (if that's God's will for you), but I've also created two bonus courses that tackle two issues I know many students (not all) need help with. The first bonus course is about online dating and the second bonus course is about sanctifying your sexuality. If you enroll in this Total Access Plan, I'm giving you these two courses at no extra tuition cost. (A full breakdown of all 5 courses is below.)
If you enroll before the deadline of Sunday, May 29th at 11:59pm (EST), I'm also giving you 3 months of bonus email coaching with me. This is where you and I can work one-on-one together to figure out what God is leading you to do specifically. You can share your personal story with me, ask me specific questions about your unique situation, and we can create a clear plan together on how to apply the biblical course content to your life. Because coaching requires so much of my time, there are a limited amount of spots available. Currently there are spots open, but there is always the possibility I will need to close this offer before the May 29th deadline. So if you really want the email coaching, I would not wait too long to enroll.
Below is the complete outline of every class you will get lifetime access to when you enroll in The Total Access Plan.
Heart Check: How to Prepare Your Heart for a Godly Relationship
Introduction (9:39)
Lesson 1: Why Marriage Motives Matter (30:48)
Lesson 2: Four Biblical Marriage Motives (31:48)
Lesson 3: How to Desire Marriage Without Being Discontent with God (33:28)
Lesson 4: How to Identify a Relationship Idol in Your Heart (24:47)
Lesson 5: How to Choose Good Marriage Motives in Your Heart (27:49)
Lesson 6: How to Heal from Past Relationship Wounds (31:21)
Lesson 7: Preparing Your Heart for a New Relationship in the Future (26:16)
Lesson 8: How to Handle a Season of Unwanted Singleness (19:44)
Lesson 9: Exposing Bad Relationship Advice that Is Hurting Your Heart (23:03)
Lesson 10: Helpful Motives and Mindsets When You Meet Someone You Like (18:34)
Marriage Material: The Qualities to Develop in Yourself and Look for in Another if You Desire a Healthy Christian Marriage One Day
Introduction (6:10)
Lesson One: The 3 Main Ingredients to All Healthy Christian Marriages (24:36)
Lesson Two: 6 Signs of a True Christian (22:54)
Lesson Three: 16 Signs Someone Is Not Ready for a Christian Marriage (22:53)
Lesson Four: 9 Signs Someone Is Ready for a Successful Christian Marriage (22:45)
Lesson Five: 4 Signs a Man Is Ready to Be a Christian Husband (15:22)
Lesson Six: 4 Signs a Woman Is Ready to Be a Christian Wife (22:21)
Lesson Seven: 6 Signs a Relationship Is Not Built to Last (23:43)
Lesson Eight: 5 Signs You Are in the Right Christian Relationship (15:41)
10 Steps to Meet The One: How to Step Out In Faith Rather Than "Just Waiting" in Fear
Introduction (9:23)
Step 1: Decide What Your Beliefs Are About Christian Dating (23:54)
Step 2: Apply the Bible to Create a Practical Dating Approach (18:20)
Step 3: Stop Waiting to Be Found (28:31)
Step 4: Intentionally Initiate Interactions with Other Christian Singles (29:28)
Step 5: Build Bridges Between You and Someone You Are Interested in but Don't Know that Well (28:43)
Step 6: Count the Cost and Then Risk Rejection if You Like Your Friend (19:36)
Step 7: Learn to Pick Up on Signals Someone Might Be Sending You (25:26)
Step 8: Pursue the Woman You Like (22:54)
Step 9: Be Inviting Towards the Man You Like (17:05)
Step 10: Continue to Assess if You Are Being Too Passive or Aggressive in Your Search for a Christian Spouse (17:58)
(Bonus Course) The Effective Online Christian Dating Plan: A Powerful Strategy for Christians Who Want to Be Married
Introduction: An Online Dating Success Story (6:32)
Lesson 1: Is Online Dating Good or Bad and Is It Right for You? (21:58)
Lesson 2: 6 Mindsets Needed to Be Successful with Online Dating (19:14)
Lesson 3: 14 Practical Tips to Help You Meet More People with Online Dating (35:41)
Lesson 4: How to Actually Build a Relationship with Someone You Met Online (16:22)
Lesson 5: My Top Recommendations for Online Christian Dating Websites (11:32)
(New Bonus Course) 30 Days of Sanctifying Your Sexuality
Section 1: Reflection and Repentance
Day 1: Defining Your Goal for the Next 30 Days (6:22)
Day 2: Confession: Remembering Your Sin So You Can Forget It (7:11)
Day 3: Repentance: Turning From Sin and Towards Your Savior (6:46)
Day 4: Commit to Never Quit: A Plan for When You Fail (7:54)
Day 5: Re-embracing the Good Desires That Got Twisted By Sin (5:21)
Section 2: Embracing Your Newness in Christ
Day 6: Justification Has Changed You (8:45)
Day 7: Applying Justification to Your Sexuality (7:58)
Day 8: Sanctification Is Changing You (10:01)
Day 9: Applying Sanctification to Your Sexuality (7:31)
Day 10: God's Grace Leads to Practical Changes (7:32)
Section 3: Strategies to Overcome Temptation
Day 11: How to Use God's Means of Grace: Bible (11:02)
Day 12: How to Use God's Means of Grace: Prayer (9:46)
Day 13: How to Use God's Means of Grace: Christian Fellowship (8:58)
Day 14: Feed the Good, Starve the Bad (6:08)
Day 15: Plan for Future Pleasure to Help You Resist Temptation (7:11)
Section 4: Understanding Sex Biblically
Day 16: Why Did God Make Sex? (7:40)
Day 17: Sex Glorifies God By Reflecting the Spiritual Roles of a Husband and Wife (8:17)
Day 18: What Is Sexual Sin According to the Bible? (9:07)
Day 19: Why Masturbation Is Sin and How to Stop Doing It (9:42)
Day 20: Never Let Your Guard Down (5:24)
Section 5: How to Use Your Sex Drive Properly in Singleness
Day 21: What's the Purpose of Your Sex Drive During Singleness? (9:08)
Day 22: Harnessing Your Passions Towards Pursuing God's Plan (9:42)
Day 23: Sexual Attraction Can Help Guide You to The One (7:43)
Day 24: Starving Your Sexual Desires Now Leads to Greater Satisfaction Later (5:54)
Day 25: Whether in Singleness or Marriage, Use Your Sex Drive to Bring Glory to God (7:02)
Section 6: Preparing Your Sexuality for the Future
Day 26: Understanding a Man's Desires for Sex (11:18)
Day 27: Understanding a Woman's Desire for Sex (8:24)
Day 28: How to Talk About Past Sexual Sins When You Get Into a Serious Relationship Headed Towards Marriage (10:52)
Day 29: Prepare Now to Keep the Marriage Bed Holy (5:32)
Day 30: Commit Your Way to the Lord, and He Will Make Your Path Straight (3:57)
Here is what some of my current students are saying about the courses: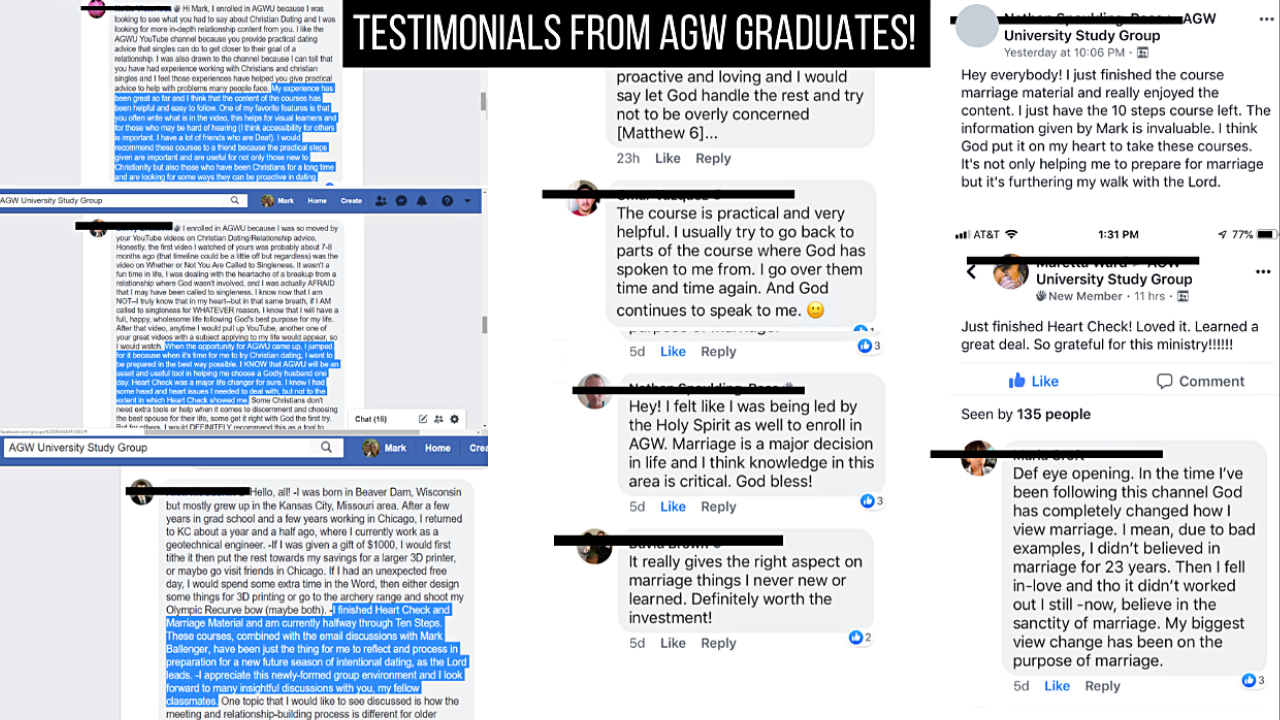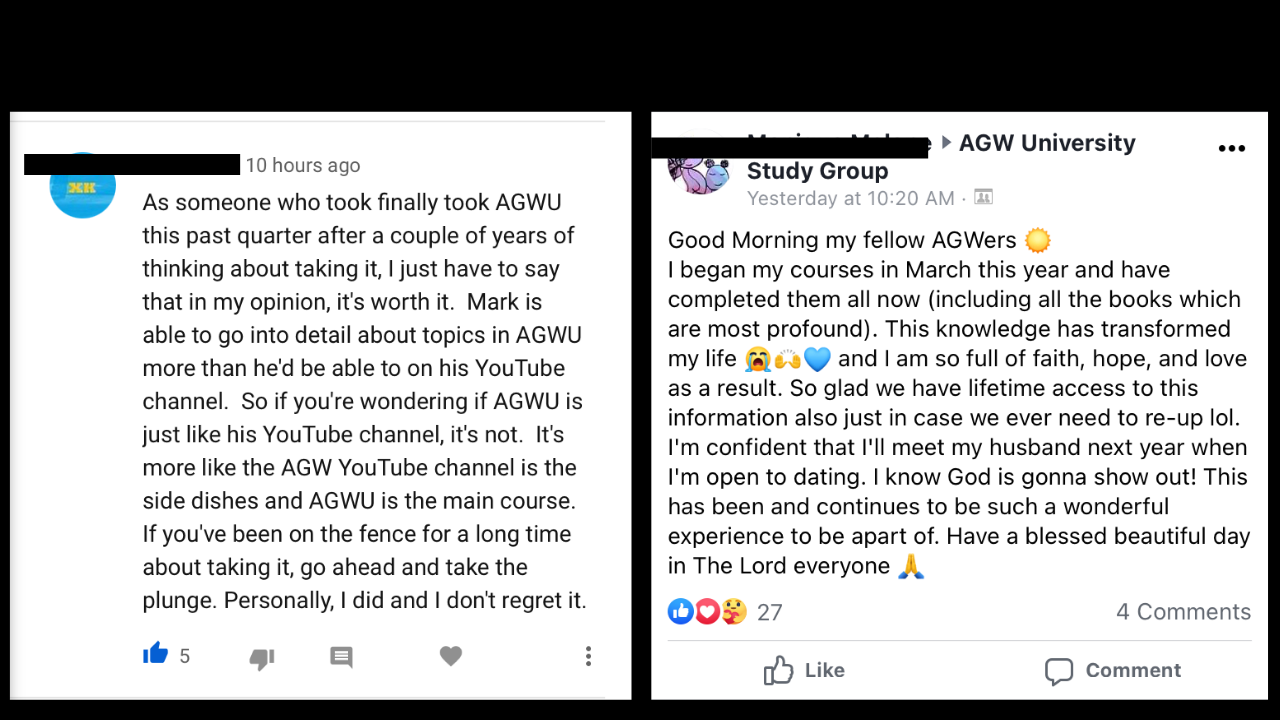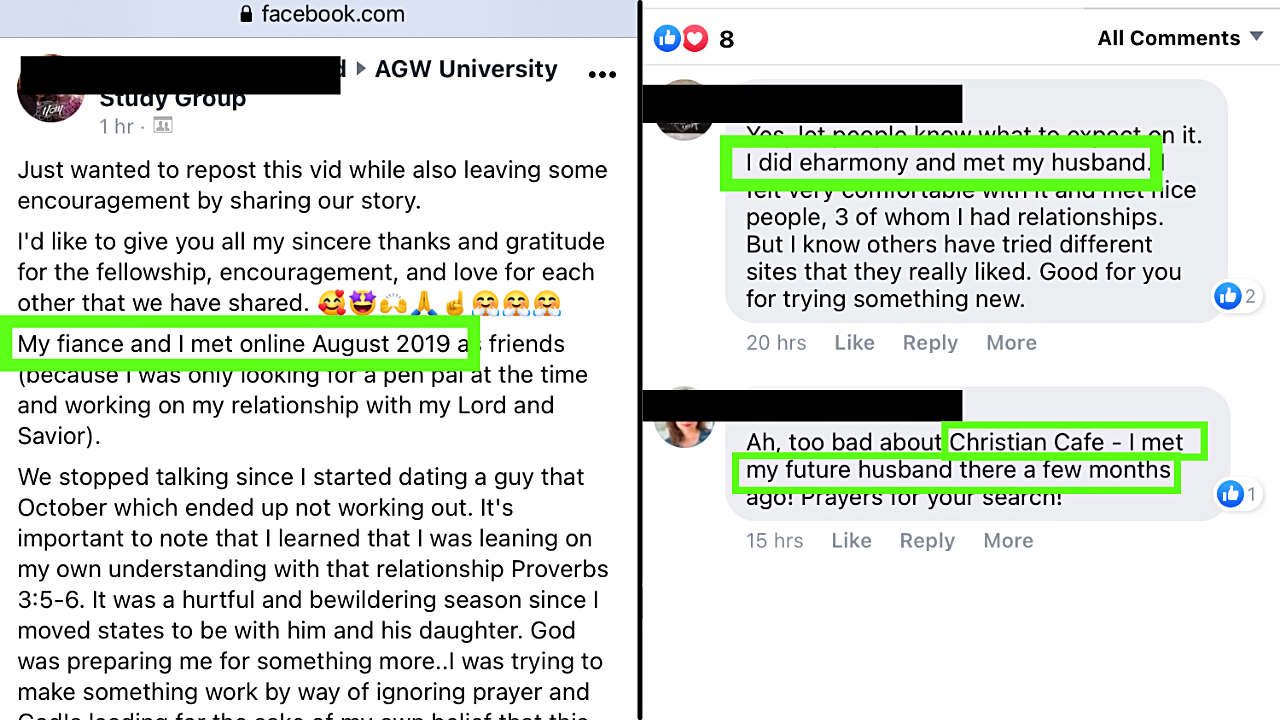 So how will God bring you and your future spouse together? Well, to be honest, I have no idea! We don't even know if God will allow you to get married one day . . .
But here's what I do know: God is sovereign, God loves you, and God has a good plan for your life. How do I know that? Because that's what the Bible says!
We won't always know the specifics of our life, but when we study the word of God we will learn the biblical principles that the Holy Spirit will use to guide us in our lives.
This is how the Lord led Bethany and I together.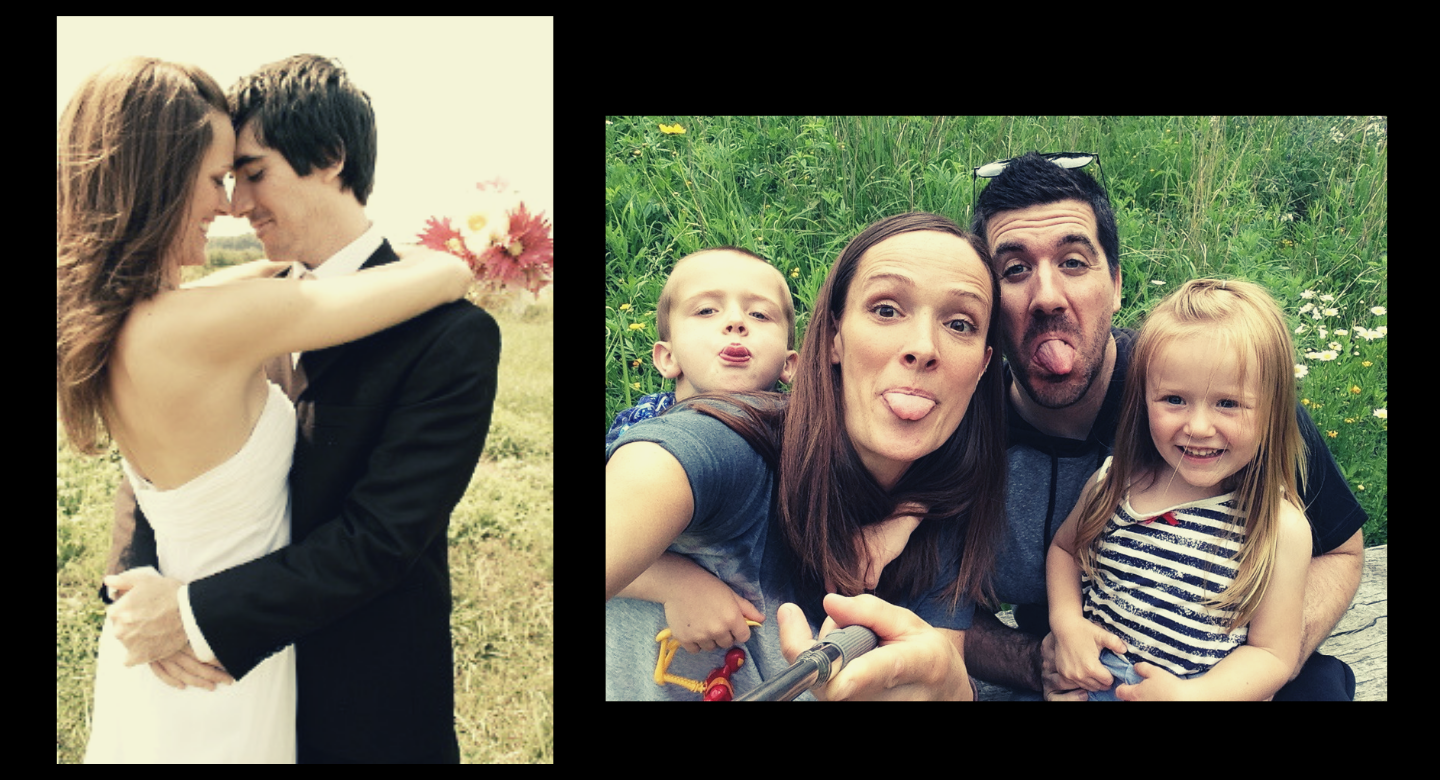 We have been married for over 13 years now and we have two children together, but I can still remember all the confusions and pain of my season of singleness. I wanted to honor God in my life, I didn't want to step out of his will, but I also didn't want to be so passive that I missed out on the relationship blessings God had for me.
God used these intense questions inside of me to drive me into his word. God taught me so much during my season of singleness, and since that point God has continued to teach me more and more on how to apply the Bible to people's season of singleness.
A few years ago I started sharing my blogs and videos online. And then something amazing started to happen. More and more Christian singles started really resonating with this content.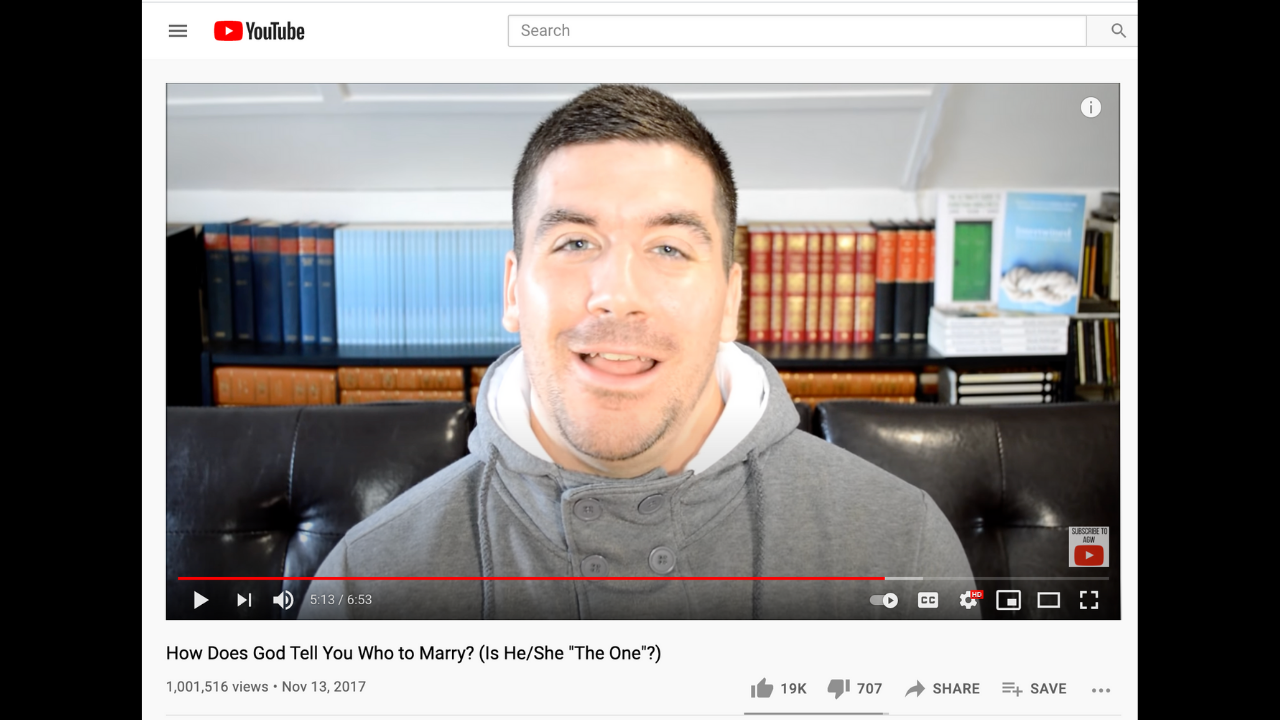 Now millions of people have learned from the AGW videos and articles and I have corresponded with thousands of Christian singles.
What I've learned is that there are common steps everyone takes to go from their season of singleness into marriage. These were the same steps I took without even knowing it so many years ago when I met, dated, and married Bethany.
What I've also learned is that there are principles in Scripture to guide Christian singles into marriage but there are no formulas. So I'm not promising you a magic spell for marriage. What I am offering you is biblical training to give yourself the best chance possible to glorify God in marriage one day.
Your story will be unique, but I also know your story will include the same steps as everyone who gets married because of the way God designed relationships to work.
I want to teach you those steps in these courses. It will be a lot of hard work for you, but I truly believe these courses are absolutely worth the investment.
Courses Included with Purchase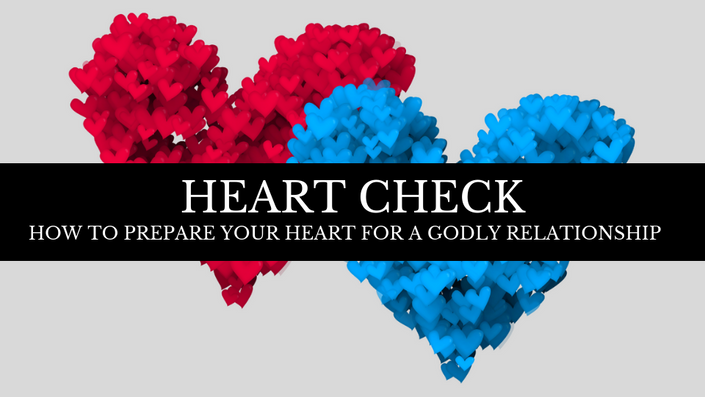 Heart Check
How to Prepare Your Heart for a Godly Relationship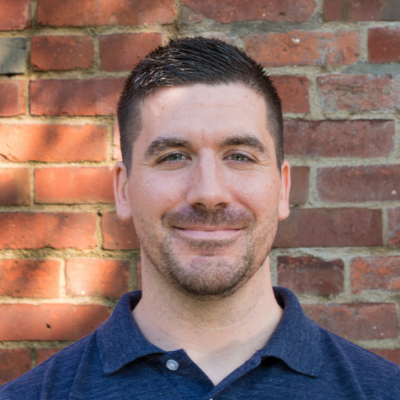 $200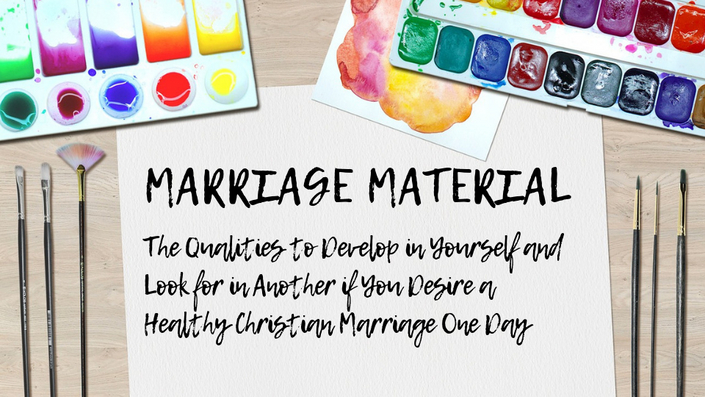 Marriage Material
The Qualities to Develop in Yourself and Look for in Another if You Desire a Healthy Christian Marriage One Day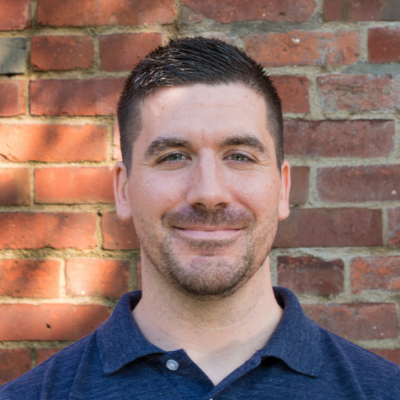 $200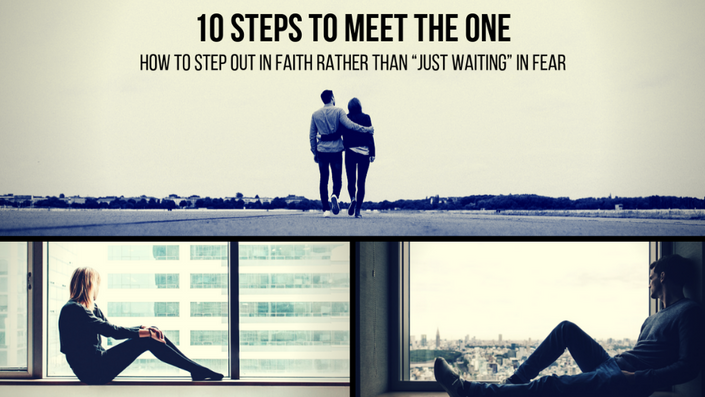 10 Steps to Meet The One
How to Step Out In Faith Rather Than "Just Waiting" in Fear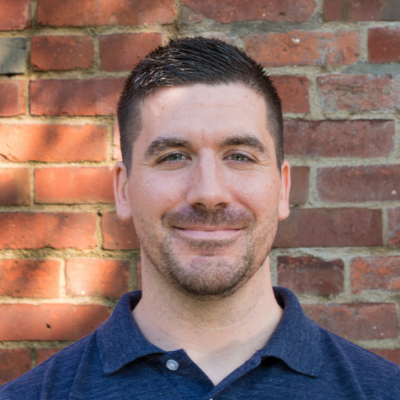 $200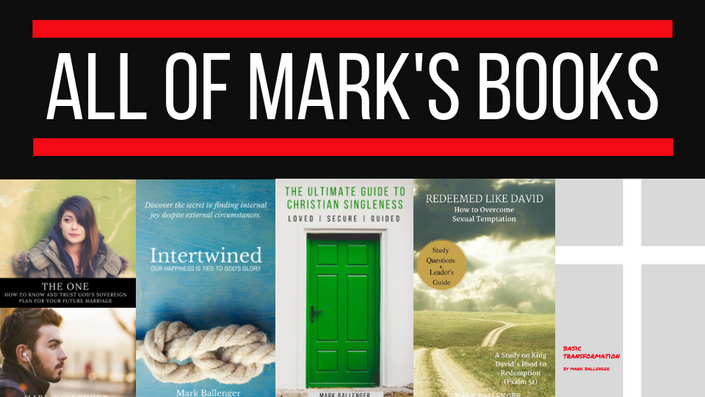 Books
All of Mark's Books Can Be Found Here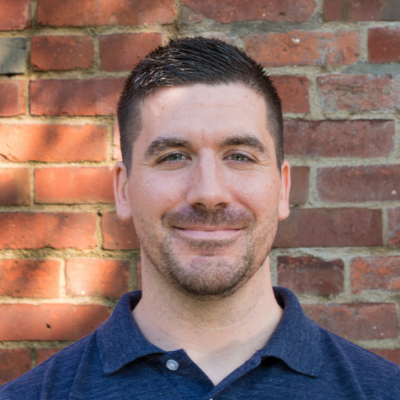 $50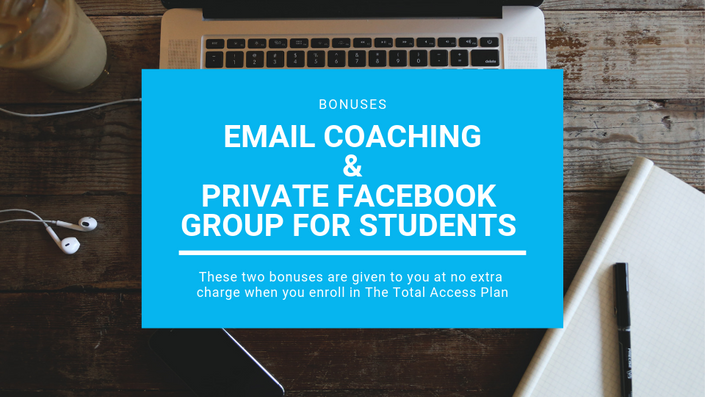 Email Coaching and Private Facebook Group Information
These resources come with the Total Access Plan at no extra charge!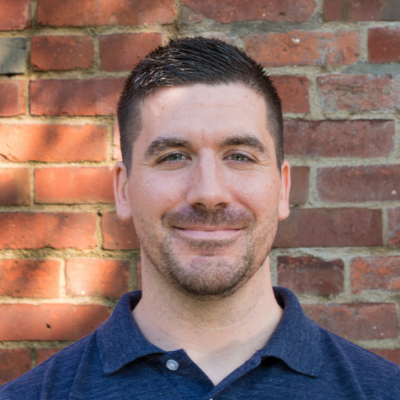 $200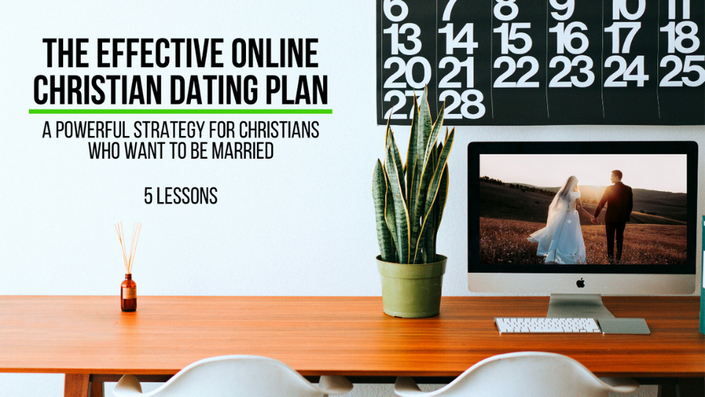 The Effective Online Christian Dating Plan
A Powerful Strategy for Christians Who Want to Be Married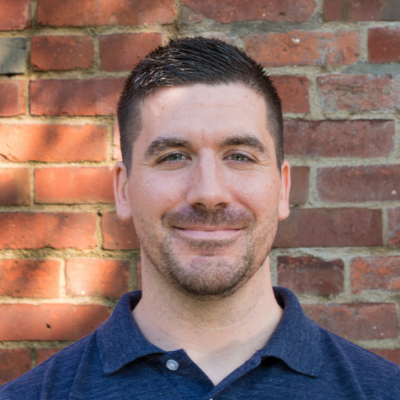 $100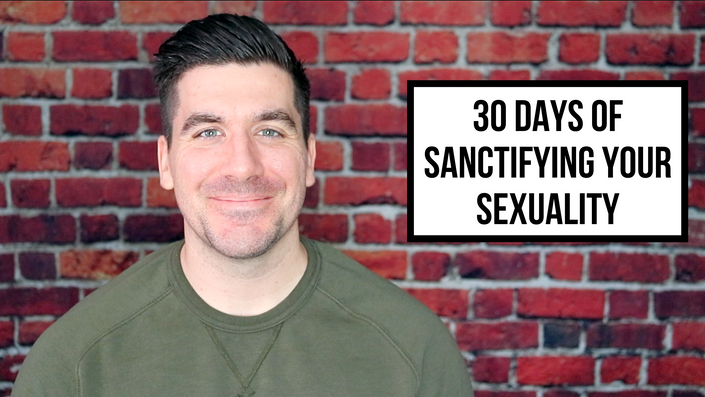 30 Days of Sanctifying Your Sexuality
A Biblical Path to Sexual Sanctification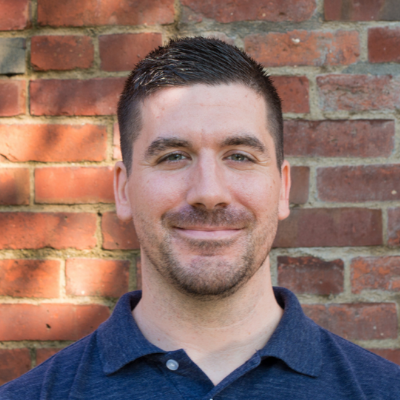 $100
Original Price: $1,050
Frequently Asked Questions
When do the courses start and finish?
The courses start now and never end! They are completely self-paced online courses - you decide when you start and when you finish.
How long do I have access to the courses?
How does lifetime access sound? After enrolling, you have unlimited access to these 5 courses for as long as you like - across any and all devices you own.
How much content am I getting with the Total Access Plan?
Heart Check has 10 classes. Marriage Material has 8 classes. And 10 Steps to Meet The One has 10 classes. Each of these 28 classes has a video (usually between 20 to 30 minutes long), written content, and an interactive quiz to help you review the content in a fun way. You will also get 5 more classes in the course called The Effective Online Christian Dating Plan as a totally free bonus. In 30 Days of Sanctifying Your Sexuality (also a free bonus course), you get 30 short lessons (usually between 7 to 10 minutes long). You are also getting all 7 of Mark's books. This is a lifetime purchase so you can always come back to this content at any point.
Will Mark be available if I need his help?
Yes, Mark is always willing to help answer any questions you might have through email.
Should I take these courses if I am already dating someone?
Probably not. These courses are really meant to help Christian singles get into a relationship. Mark hopes to create more courses in the future on "how to date." But these courses are really focused on "how to meet" someone. These courses help people learn the "pre-dating" steps needed to develop a relationship before "official dating" actually begins.
Are these courses really going to be worth $300?
It depends. If you are looking for a magical bullet, then no. If you are looking for a quick fix, you will be wasting your money. But if you are looking for intense biblical training that can transform your approach to relationships, then enrolling will be worth it. Just like going to traditional college or seminary (but spending thousands), this $300 tuition is an investment in yourself. This certainly is a big investment, but imagine if what you learn in the months ahead leads to you meeting your future spouse. What would that be worth?
Are refunds available if I am not happy with the courses?
Yes! We would never want you to be unhappy with your experience. We are really confident you will love AGW University; but if you don't, we offer a 30-day full refund. No questions asked!
Will this content be any different from what Mark offers for free on YouTube?
Yes! This content is very different. Mark's YouTube videos are similar to a quick daily devotional while AGW University is more like a full-blown seminary class but with the focus on relationships. While the YouTube channel will help you learn a lot about biblical relationships, AGW University is far more in-depth. These courses will also provide a very strategic plan that is formatted in a specific order for you to follow. The AGW YouTube channel just scratches the surface of many different topics while AGW University will help Christian singles who want to be married dive in deep to a very specific biblical topic - how to meet the one God has for you.
Your Instructor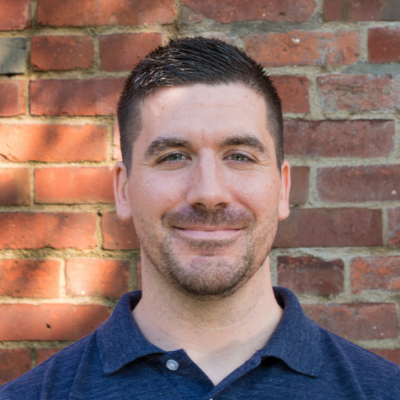 Hi, I'm Mark and welcome to AGW University! You probably know me from my YouTube channel or my website, ApplyGodsWord.com. I'm so glad you've decided to take the next step with me in these biblical courses.
Here's a little about me: I met my wife on a mission's trip and we've now been married for over a decade. We have two children (Logan and Noel) who we love more than words can describe.

A few years back I took a step of faith and started sharing my teachings online. Since then God has blessed the AGW ministry by allowing us to reach millions of people all over the world with biblical teaching.
I love to teach on any biblical subject, but my favorites include Christian singleness, relationships, marriage, God's calling, and God's glory.
My writings have been featured on a variety of popular ministries including DesiringGod.org, RelevantMagazine.com, ChurchLeaders.com, BeliefNet.com, and many more.
I currently have authored 7 books, my most popular being The One: How to Know and Trust God's Sovereign Plan for Your Future Marriage which reached #1 on Amazon in the category of "New Release in Christian Dating and Relationships."
I also have a master's degree in pastoral counseling from Liberty Baptist Theological Seminary.